About Ursula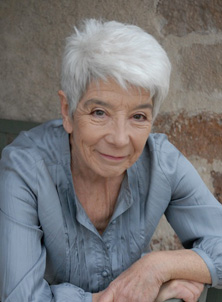 When I was little, I wanted to be an actress.  I still wanted to be one when I grew up, so I became one!
Having trained at RADA (Royal Academy of Dramatic Art) I worked in what was called 'weekly rep'.  The actors put on a play every week, performing one at night and rehearsing the next one during the day.  It's hard work.  I shed kilos.  Then I took a banana boat to Jamaica where I helped research a frog that hatches baby frogs and not tadpoles.  I moved on to New York where I did some exciting, experimental theatre. Back in England, I was lucky enough to join the Unicorn Theatre for Children in London.
It was there that I discovered I wanted to be a writer, too. And so that's what I did.  I wrote lots of plays for the company, and I haven't stopped writing for children since.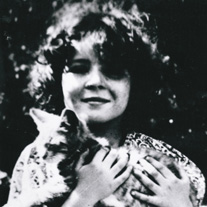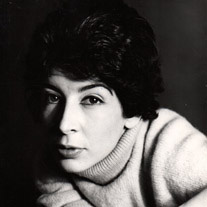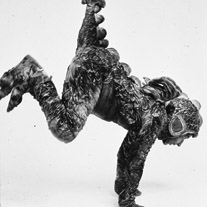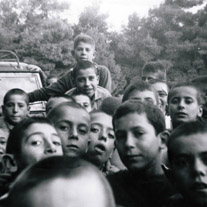 While I was still young and strong I decided to go out and see the world with two friends.   We packed our tents into a Landrover and set out.   I had created some mime shows  and we performed them to children living in the care of Save The Children Fund and UNICEF all over Europe and parts of Asia. It was then filmed for BBC Children's television.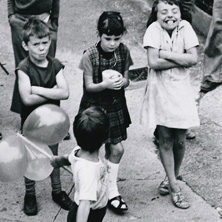 The first play I wrote for the theatre was called 'Wraggle, Taggle Winter' and was about gypsies.  The Secret Under the Stairs and The Prince, the Wolf and the Firebird followed,  and were performed at the Arts theatre in London.  Productions were also put on in Australia, New Zealand and the USA.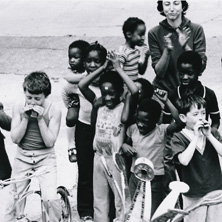 My three street shows – that's plays intended to take place in the streets with the audience taking part - were performed throughout London.  One was done on the terraces of the National Theatre and the third, Monkey Puzzle, was commissioned as the British contribution to a European Festival of Theatre for Young People.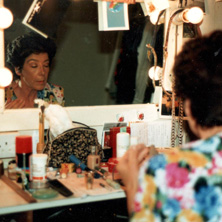 After I left the Unicorn Theatre, I went back to full time acting and worked with my favourite genius, Alan Ayckbourn.  I was also with The Royal Shakespeare Company for a time.  I did television and film, and recently I was at the Royal National Theatre playing a mad old granny.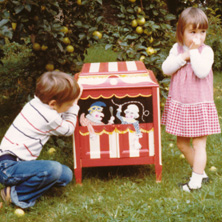 I can't remember why, but I decided to open a shop in the Cotswolds. It  was like an Aladdin's cave – it was also a shoplifter's paradise!   The shop provided the setting for the first of my books for 9-13 year-olds, Dear Clare, My Ex Best Friend.
The Youngstars, a book for anyone upwards of 10 years, came next.  Stars like Buster Keaton, who started work when he was four, and Gracie Fields, who wasn't much older, have always interested me.  I knew from experience how tough touring a show to a new town every week could be, particularly in winter when the only warm place is the stage.  Yet, as child performers, they never complained, they loved it most of the time.  I was intrigued by this mix of exploitation, glamour, ambition and the sheer joy of getting up in front of an audience – from there The Youngstars developed.
My picture book stories grew out of two television series for younger viewers, Greenclaws, which the BBC asked me to script  Thereafter, I was thoroughly hooked on writing for small children.
Photographed by Lavada Nicholls
I work from a little house on the South coast. If I look out of my study window, well - crane really - I can see the sea or not, depending on how the sea is feeling that day. Sometimes it hides in the sky. Beatrix, the dog, loves walking on the shore. Beatrix has more the look of a hairy marrow than a dog but she can't see herself so she doesn't care.